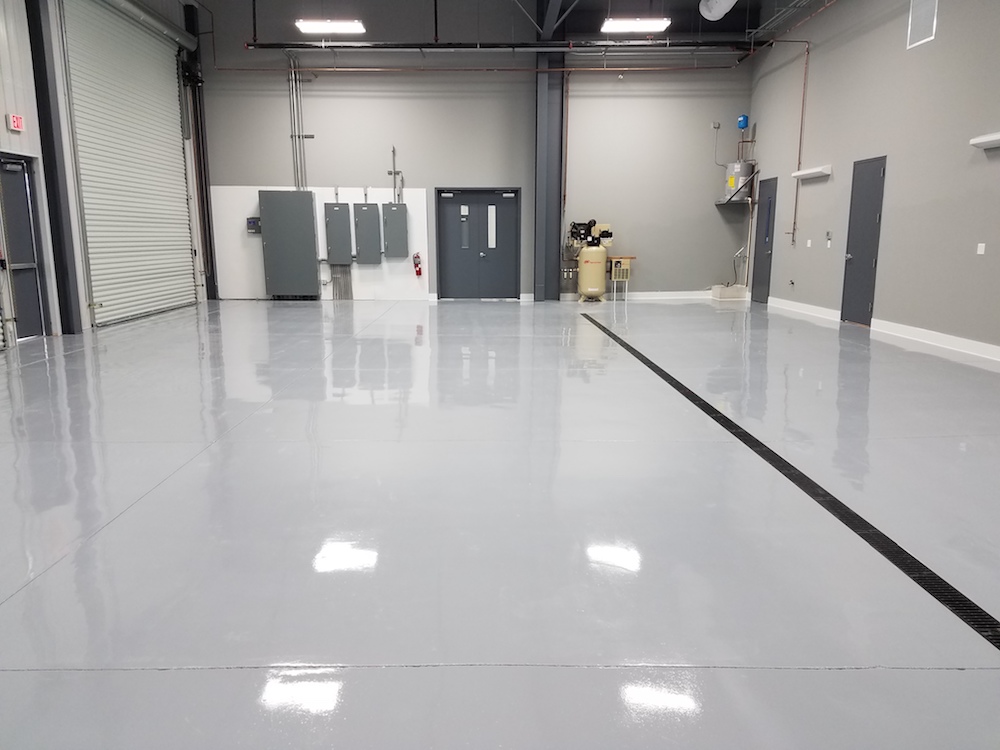 Gulf Coast Paints CT-352 Polyester Polyurethane installed by a industrial flooring contractor on a warehouse floor.
Getting a New Concrete Floor Coating? Here's Some Questions a Representative Should Ask:
1. What is the size of the floor?
2. What type of work is being done in this building?
3. Is there a special composition on this floor, i.e., fiber filled, metal flake, epoxy?
4. What is the time frame available to coat the floor?
5. What is the ball park budget allocated to coat the floor?
6. If it is new concrete, how long has the floor cured?
7. Was a chemical hardener used?
8. Did they apply a sealer or curing compound? What type?
9. Has the floor been previously coated?
If so, with what?
Is it well adhered?
Did you apply a test patch?
10. Has the moisture content of the floor been evaluated?
Calcium Chloride Moisture Testing per ASTM 1869-04
Relative Humidity (RH) Testing per ASTM 2170
11. What are the floor temperature, air temperature, and relative humidity?
12. Are dirt, grease, oil or other contaminants on the floor?
13. Will the floor be exposed to any specialty chemicals?
14. Is this an indoor or outdoor application?
15. Is chemical or mechanical surface preparation preferred?
16. Who will apply the coatings?
In-house workers?
Specialty flooring contractors?
General painting contractors?
17. Did you review the application and safety procedures?
18. Will workers be present when the coating is applied?
19. Do they need a non-slip surface?
20. Did you have a meeting with the floor owner and coating applicator to make sure everyone knows what they are buying?