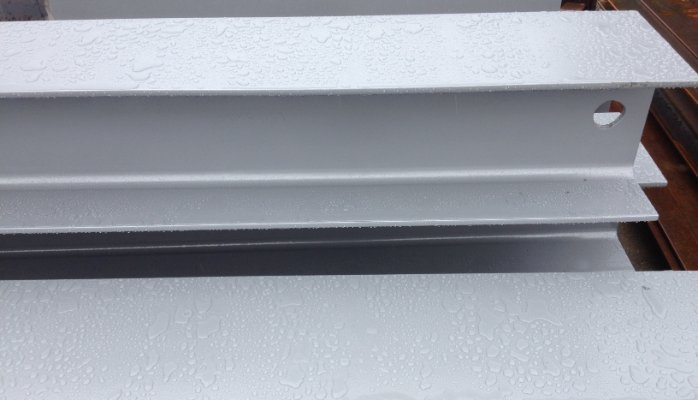 With the cold weather just around the corner, many facility owners, engineers, and others often ask if their coating project needs to be pushed back to the spring. Thankfully, there's a variety of options to help allow your coating project to continue throughout out winter. Here's some tips and recommendations for applying industrial coating during the winter or other months with cold weather:
1. Keep your material at the manufactures recommended storage temperature. Most manufactures recommend storing material between 65-75 °F. This will help the applicator when they get ready to install the product.
2. It is recommend that applicators apply coatings on steel when the surface temperature is > 38°F. When the surface temperature drops below 38, ice crystallization may form on the surface, which will effect adhesion.
3. For concrete surfaces, it's recommended that the temperature is above 50°F. Even when the surface temperature is in the 50's, the material will be more difficult to work with.
To help combat the challenges of cold weather, Gulf Coast Paints Low Temperature Cure Coatings allows you to continue projects during the winter months. We have several coatings that are designed for cold weather applications. We also have additives for our urethanes that help the products cure in cold weather. The following products are designed to help your project continue throughout the cooler months:
· CM-15 Epoxy Mastic – Low Temperature Cure hardener cures down to 25°F
· PC-517 Cycloaliphatic Epoxy – Low Temperature Cure hardener cures down to 25°F
· PC-650 Heavy Duty Non Skid Epoxy – Low Temperature Cure hardener cures down to 25°F
· PC-2.8 Epoxy Primer – cures down to 20°F
· MCU-100 Aluminum – cures down to 18°F
For more information about our full line of High Performance Industrial Coatings, contact us at 251-964-7911 or info@gulfcoastpaint.com.